Cairns is a lovely and relaxed town in tropical Northern Australia. It is also the gateway to many boat trips to the Great Barrier Reef and all the unforgettable experiences of snorkeling and simply enjoying the beauties of the reef.
Cairns is a relatively young city with its founding in 1876. Since then, the city has grown into a regional metropolis, and there are many beautiful buildings from Cairns' first years during its development. These include public buildings and several Queensland-style architectural hotels.
There are many experiences in Cairns where you can, for example, take a swim in the Cairns Esplanade Lagoon, which lies along the city's distinguished promenade along the sea. Here you will also find shopping, restaurants and various activities.
In the vicinity of Cairns, nature is always close by. Of course, this applies to the Great Barrier Reef, but also to the beautiful inland, where the city of Kuranda is a good destination for an excursion. From here you can experience the Barron Gorge National Park.
Barrier Reef Hotel:

This old and charming hotel was built in 1926 by Carl Peter Jorgensen.

The contemporary building reflected the growing town and belief in Cairns' future with new harbour facilities and much more.

Bishop's House:

This building was built in 1930 as a Catholic monastery. It was at a time when several Catholic institutions were being established in the city; eg the monastery and a school.

Today, the elegant building is decorated as the local bishop's residence.

St Monica's Old Cathedral:

This is a now former Roman cathedral, built in 1927 with a Catholic school on the premises. The church was replaced in 1968 as a cathedral by the larger St Monica's Cathedral, which at the time was built as a modern church.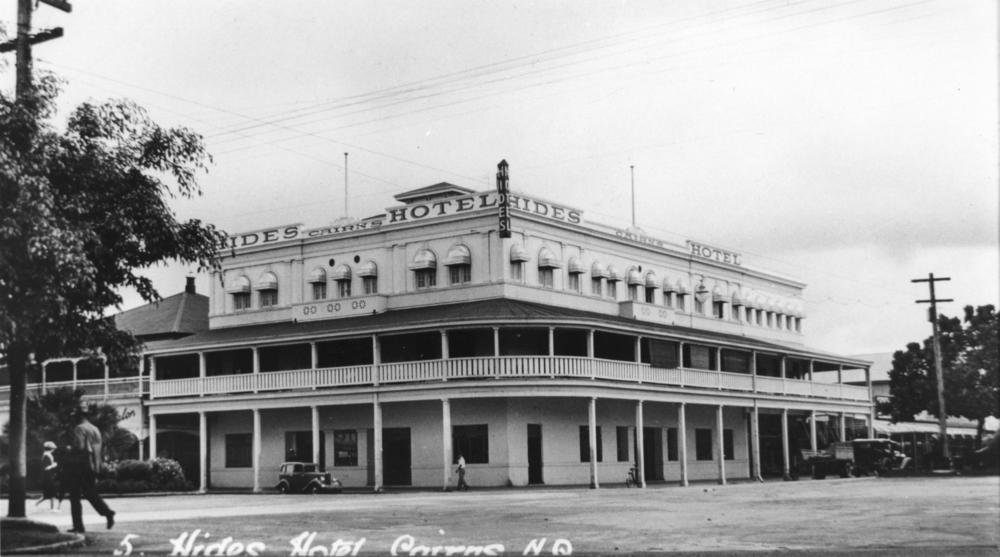 Hides Hotel:

Hides Hotel is one of Cairns' great, beautiful hotel buildings dating back to the 20th century.

The elegant hotel was built in 1928 and throughout the years it was neighbor to the Cairns Hotel from 1885.

Cairns City Council Chambers:

This neoclassical building was built in the years 1929-1930 for city council purposes. The beautiful building replaced a former one of wood, and since 1999 it has served as the Cairns City Library

.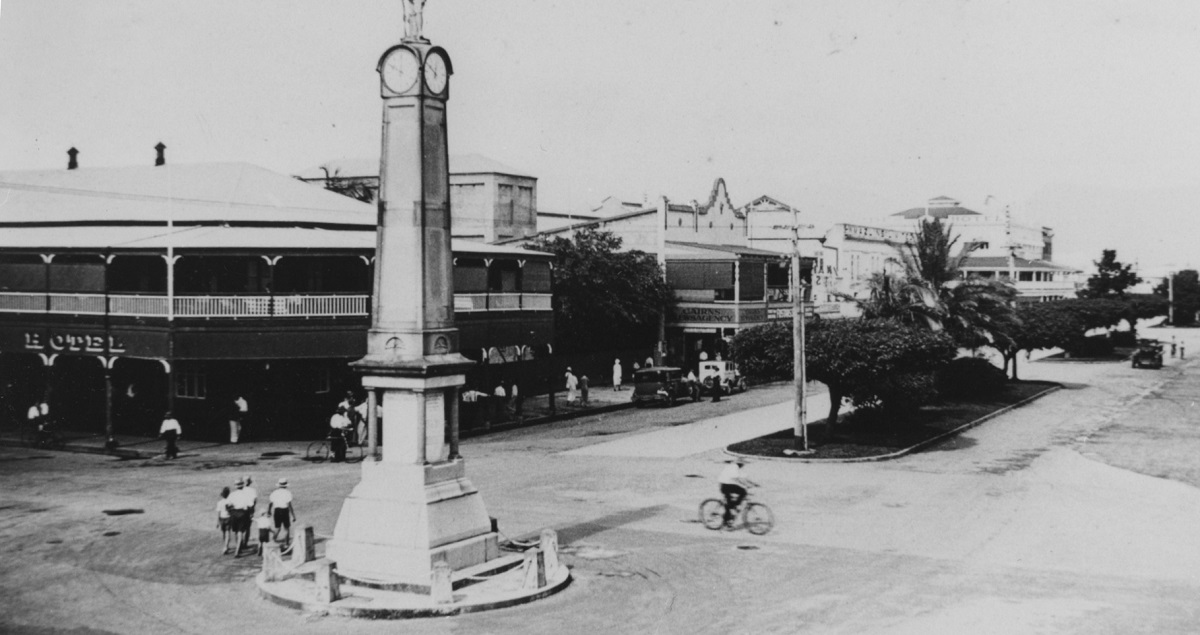 Cairns War Memorial:

This is a monument erected in 1925. The monument was constructed in honor of those who fought in World War I. The memorial was moved to its current location in 1972 and it indicates the time 4.28. It was at this time that ANZAC troops arrived to Gallipoli on April 25, 1915.
[expand title="Read about city history" id="historie2" swaptitle="Hide content"]
The first European presence in the present Cairns area occurred in 1770, when Captain James Cook had the coasts of Queensland in sight without going ashore.

It was not until about 100 years later when gold was found on the Hodgkinson River, the city of Cairns was founded as a service point for the many miners. It was in 1876 and Cairns was named after the then Governor of Queensland, William Wellington Cairns.

Traffic to the Hodgkinson River disappeared when Port Douglas took over the role as the city with the easiest access to the mining area, but Cairns grew nonetheless, as the city became both the shipping port for not least the region's sugar production and the railway hub. The Cairns Railway commenced services in 1886.

Today, 130,000 people live in Cairns, and a significant portion of the city's revenue now comes from tourism. Here is a warm tropical climate, and besides the city's own sights, many visitors come to see the beautiful surroundings; especially the Great Barrier Reef, located a short boat trip from Cairns.
Skjul indhold her[/expand]
Find cheap flights and hotels