A visit to Canberra is a meeting with many of Australia's national institutions, with the Parliament, the National Museum and Australia's War Memorial at the forefront. Many large buildings are located in the center, and they also house several museums such as the country's national portrait gallery. A tour of the country's parliament provides both fine information and an insight into Australian politics.
When you walk in the streets of Canberra, you quickly find that the street network is built in a special pattern and with special zones. The city itself is a designed capital, constructed according to a carefully devised plan that was to show the greatness of the Australian nation and its capabilities. Walter Burley Griffin was at the forefront of the city plan, which has created distinguished parade streets, impressive plazas, recreational areas and fine vantage points.
In Canberra, cultural life is also booming with a number of museums, among other things, and both in terms of gastronomy and shopping, the city offers an abundance of possibilities. In the area of ​​London Circuit, pedestrian streets and shopping malls can be found, and close by is the fine Australian National Museum.
Canberra is a city that is very flat in its building mass and it offers panoramic views of nature from places as Mount Ainslie. From there you can also see that you are never far for activities in the vast nature that begins minutes from the center of Canberra.
National Gallery of Australia: At the Australian National Gallery you can get acquainted with works of art by both Australian and foreign artists; eg by Alfred Sisley, Claude Monet and Jackson Pollock. You can see works depicting Australian landscapes and much more.
National Portrait Gallery: At the National Portrait Gallery you can mainly see a collection of portraits of famous Australians, each of whom has distinguished themselves in various fields. The museum's collection was founded in 1998.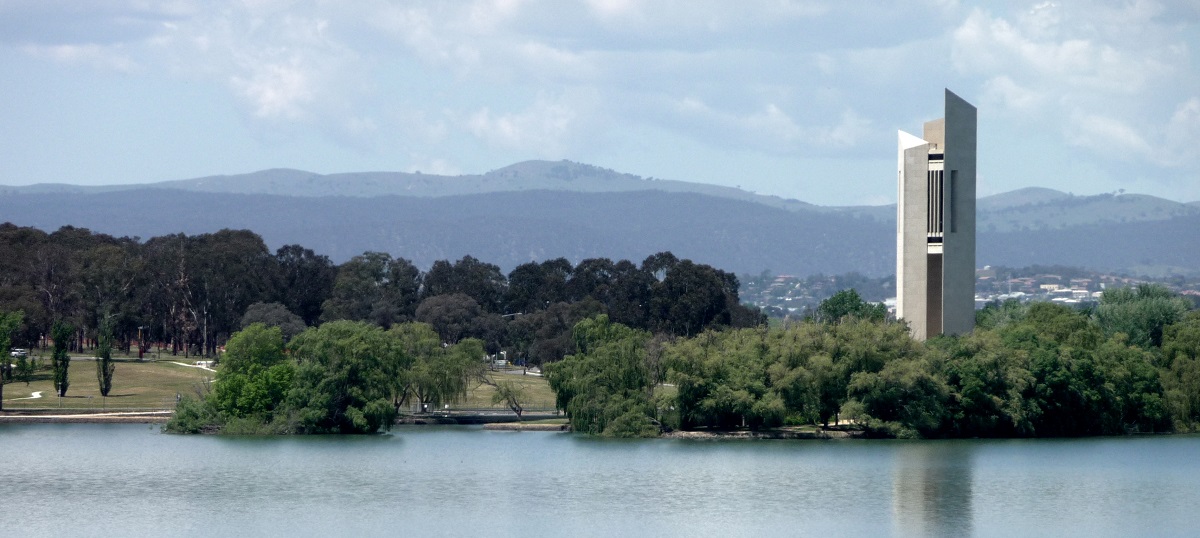 National Carillon: The National Carillon is a 50 meter/160 ft high bell tower and monument that was a gift from the British Government to the Australian people on the occasion of the 50th anniversary of Canberra's status as the capital.
Royal Australian Mint: If you want to learn something about coins and coinage, then the Royal Australian Mint is the place. The mint opened in 1965, and all Australian coins are produced here.
Questacon: Questacon is Australia's national science and technology center, a kind of museum and laboratorium brought together. Hundreds of interactive exhibits are waiting to be explored by all curious kids and adults.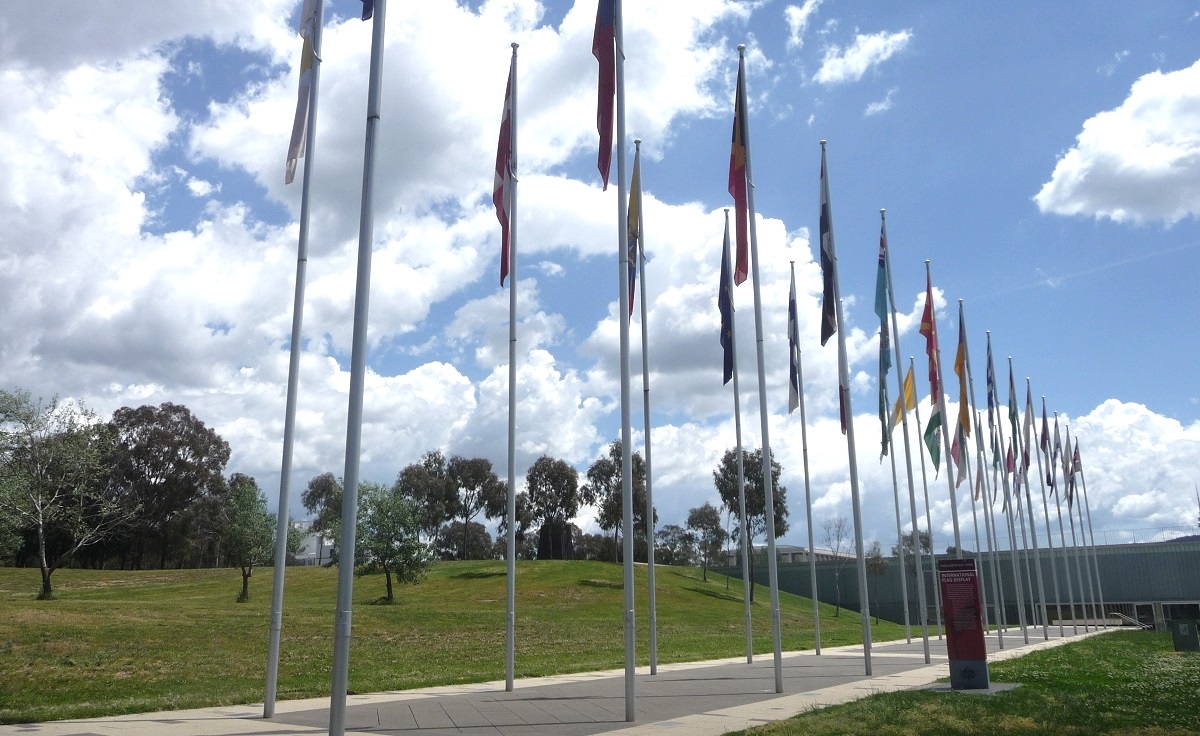 Commonwealth Place: Commonwealth Place is an area on the southern shore of Lake Burley Griffin. There is a central, open area surrounded by rows of flags from countries with representation in Australia. The view to Lake Burley Griffin is also worth enjoying from here.
Blundell's Cottage: Blundell's Cottage is located on the north side of Lake Burley Griffin and dates back to Canberra's early history. It is from about 1860 and is now a museum after a use as residence through the 1900s.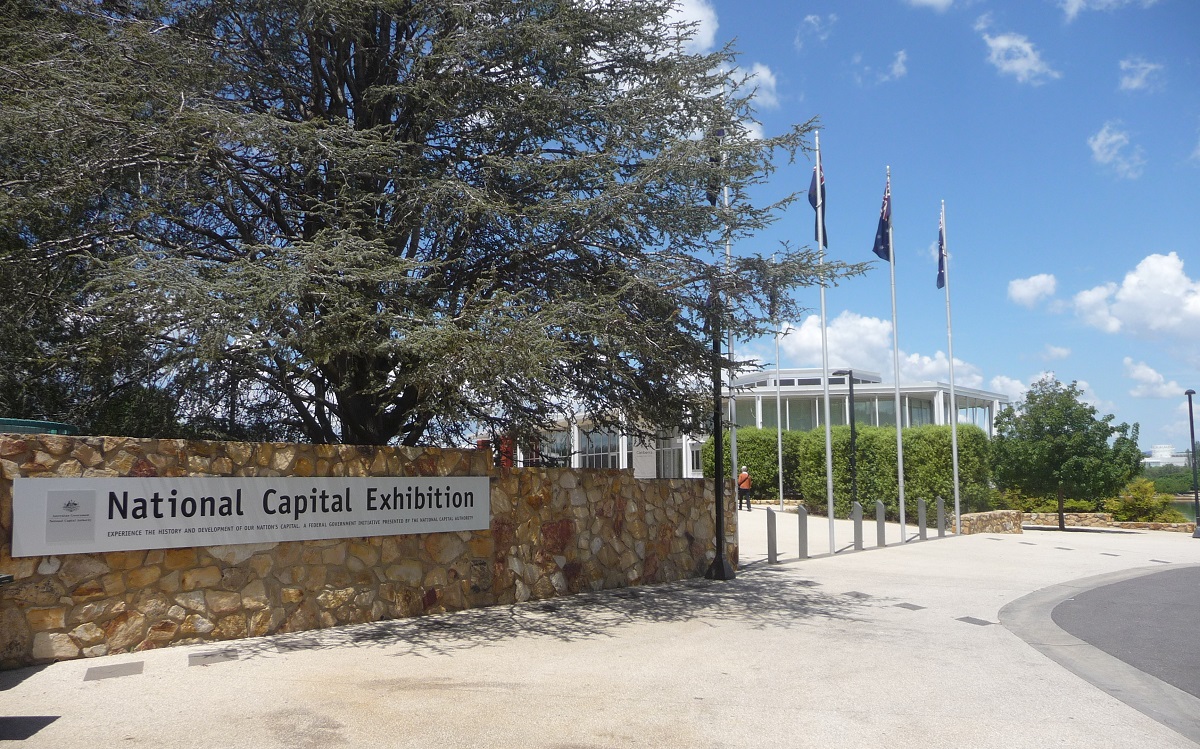 National Capital Exhibition: This exhibition shows the city of Canberra's history as the Australian capital and as a symbol of the country's culture, population, architecture, design and events.
Church of Saint John the Baptist: This is an Anglican church which was inaugurated in 1845. It is thereby the oldest church in the city and thus dates from early Canberra.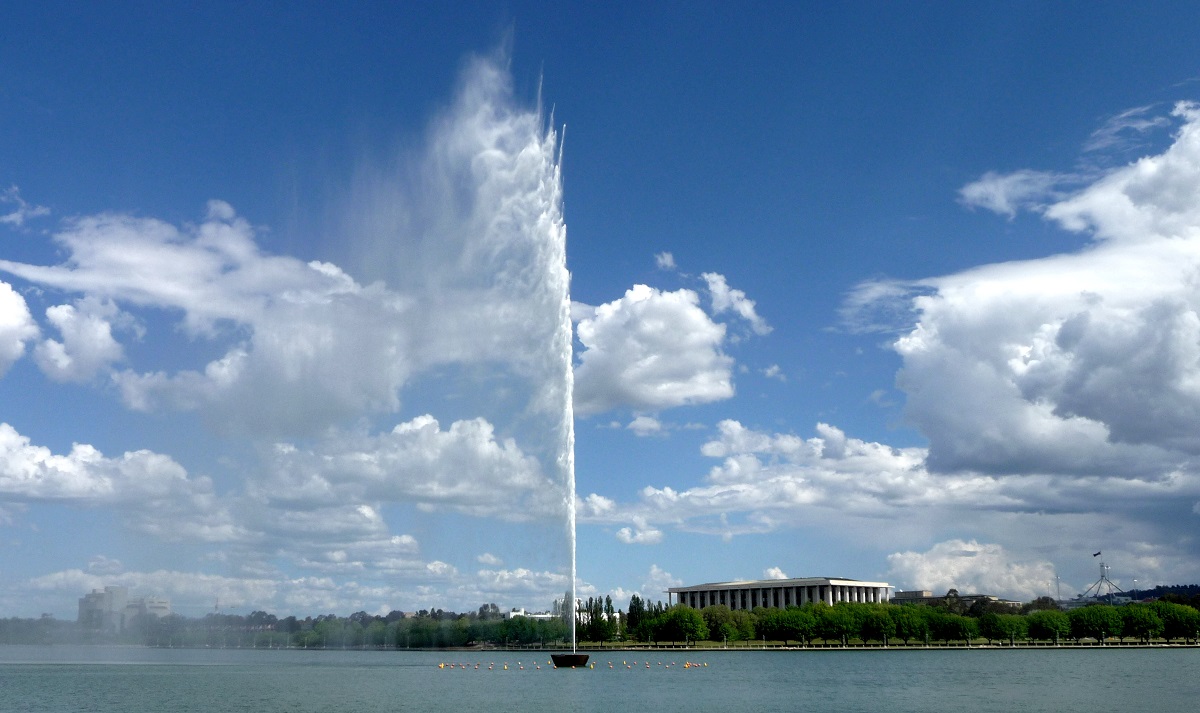 Captain Cook Memorial Jet: Captain Cook Memorial Jet is a water cannon in Lake Burley Griffin that reaches a height of 152 meters/498 ft with an impressive fountain jet that can be seen from far away.
Australian National Botanic Gardens: The Canberra Botanical Garden is hoome to the country's largest collection of Australian flora. The garden was planned in the 1930s and the first trees were planted in 1949.
[expand title="Read about city history" id="historie2" swaptitle="Hide content"]
The European arrival
The European settlement in Canberra started in the 1820s. Before that, people from the indigenous tribes of Australia, the Aborigines, lived here. Four settlement expeditions came to the area between 1820 and 1824, and the first construction was a house on the Acton Peninsula, located very close to the present city center.

Throughout the 19th century, several newcomers arrived steadily, initially encouraged by hiring on already established farms. Larger public buildings were built over time, such as the still-preserved Church of John the Baptist from 1845.

The new capital
With the establishment of the federation in Australia, a common capital was needed. Both Sydney and Melbourne claimed this status, but a compromise had to be made. As a result, a new capital was to be established in a part of the province of New South Wales, but it had to be more than 100 miles (160 kilometers) away from Sydney.

Surveyor Charles Scrivener's worked in 1908 to find the proper land where Canberra should be made the country's new capital, and the Australian Capital Territory land was separated from New South Wales and given to the federal government establishing it as a metropolitan area.

The expansion of the capital
Canberra got its present name on March 12, 1913. It happened during a ceremony on Capital Hill, then called Kurrajong Hill. The event gave birth to so-called Canberra Day, which falls on the second Monday in March, which marks the capital's founding.

Canberra was chosen as the coming capital at a time when it in no way roomed the facilities for it. Therefore, a whole new design and layout had to be developed for the purpose.

In an international architectural competition in 1910, an overall city plan was sought for Canberra's many new institutions, which included the country's parliament and the Supreme Court. Walter Burley Griffin's plan was chosen, and in 1913 the large construction works began.

From capital to metropolitan
The federal government moved to the city in 1927, when a temporary parliament building was ready for use. The depression of the 1930s and World War II delayed or revised the planned expansion, among other things, intended large Anglican and Catholic cathedrals have not been built.

After World War II, many government offices were moved from Melbourne to Canberra as the development of the city as a fully functioning capital was completed. Today, on a city map you can clearly see the planned city's lines with the so-called Parliamentary Triangle as the primary axes.

Canberra today
Today, Canberra has grown steadily with many Australian migrants, as well as the international Australia with diplomatic representations from countries throughout the world. It is a city that matches the international perspective of other capitals and has been at the center for large events several times.

During the Sydney Olympic Games in the year 2000, Canberra hosted matches in the soccer tournament of the games. They were played at Bruce Stadium, which is home to rugby matches, among other things. Canberra, of course, is also Australia's political heart with all the parliamentary work, but also of events celebrating milestones in the country's history.
Skjul indhold her[/expand]
Find cheap flights and hotels