Chandigarh is a federal territory and capital of the Indian states of Punjab and Haryana. At the same time, it is widely renowned for being a completely designed city by the ideas of architect Le Corbusier, and it provides a number of sights that are unique to both India and the rest of the world.
Chandigarh originated from Jawaharlal Nehru's vision of ​​independent India's capabilities following the independence from Britain in 1947. Chandigarh was founded and built from the 1950s, and it continues to evolve today based on the ideas from Swiss-French Le Corbusier design.
The style of Chandigarh is modernism, and Le Corbusier's plan was to divide the city into different zones for each purpose. Thus, Sector 1 is government administration and forms the head of Chandigarh. The roads in the city are the veins of the body, while the parks are the lungs. The heart and the body are made up of the many sectors, each of which forms a whole with housing, shops, workplaces, schools and what otherwise makes a living complete.
Chandigarh is uniquely designed and still stands out to visitors. The city plan with wide boulevards and green trees and parks also gives a breath of Europe and European urban planning, which is in some ways a contrast to the other cities in colorful India.
Chandigarh has also other sights than Le Corbusier's works. Nek Chand's famous rock garden is a masterpiece in creativity and persistence. As a maze, the garden opens itself constantly from new and fascinating perspectives. The distance to the Himalayas are within easy reach from the city, and the atmospheric train journey from nearby Kalka to Shimla is a great experience.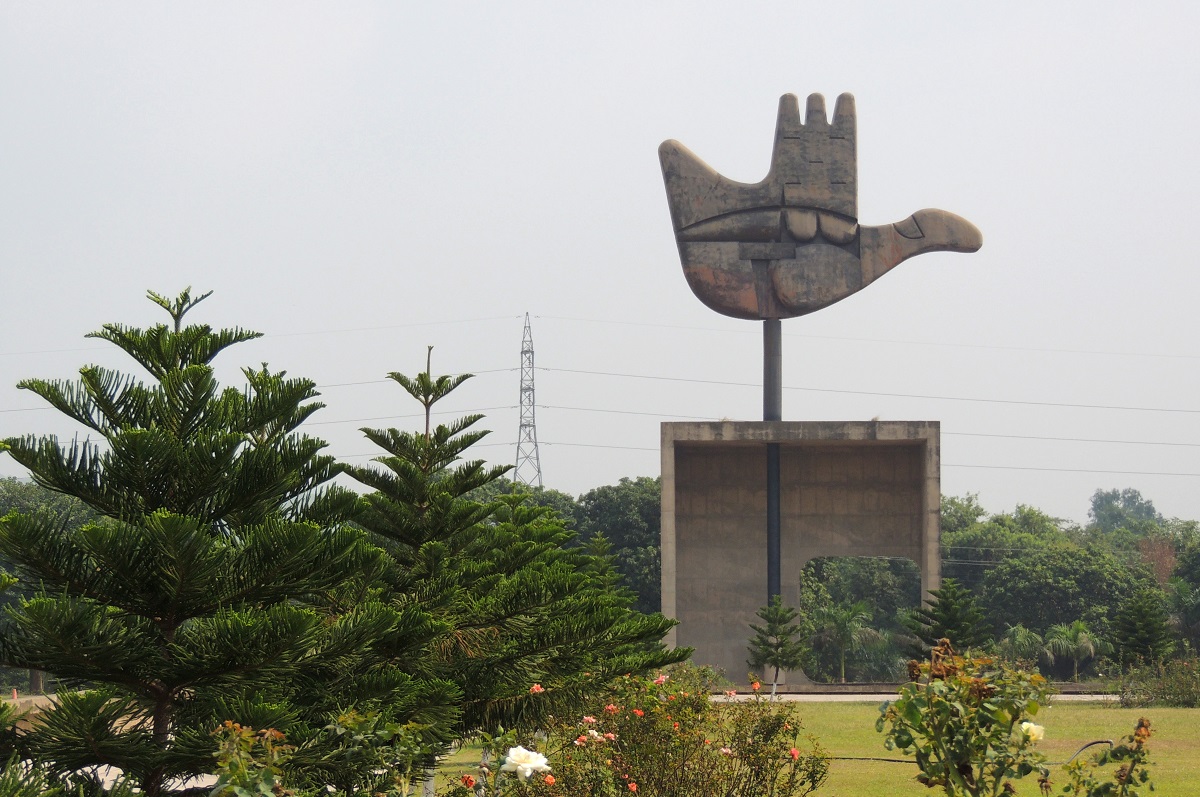 Open Hand Monument

: The Open Hand Monument is one of Le Corbusier's landmarks. This symbol of peace and reconciliation with an open hand to both give and receive is pervasive in his architecture.

Rose Garden

: Rose Garden is one of the parks, gardens and other recreational facilities located in the so-called Leisure Valley in Chandigarh. Leisure Valley stretches lengthwise through the city, and here are themed gardens such as the Rose Garden.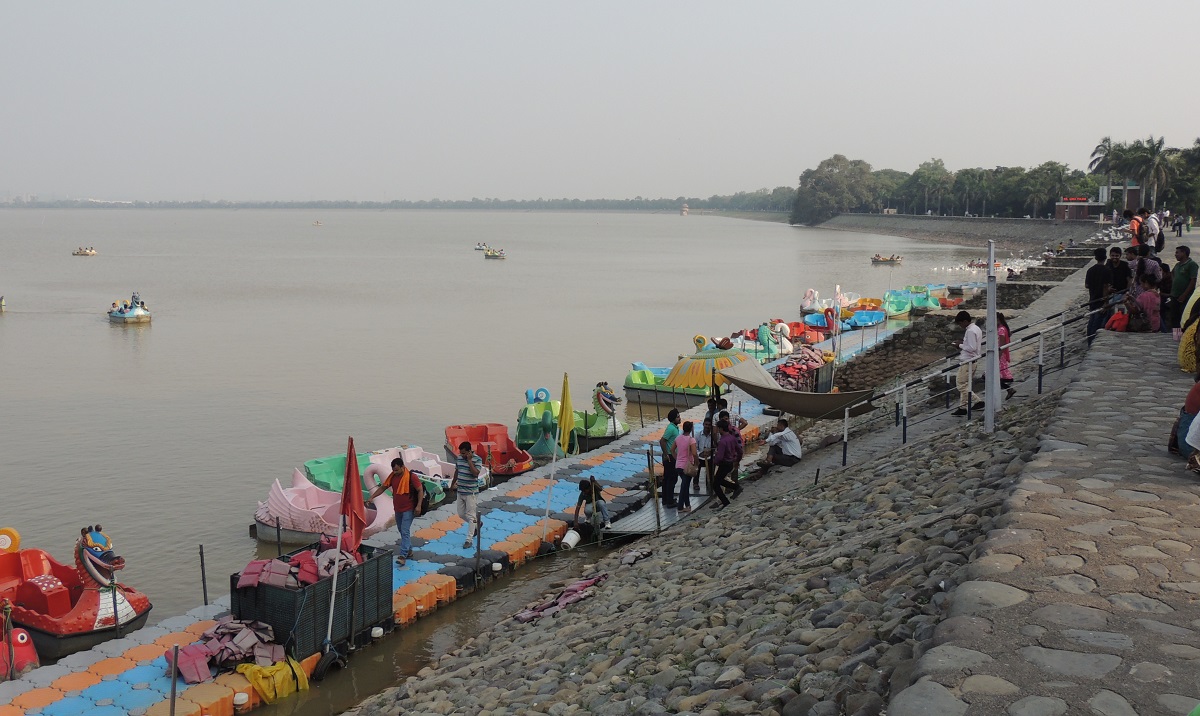 Sukhna Lake

: Sukhna Lake is a large recreational area close to the center of Chandigarh. Today, the lake shore is a place where many people go for a walk or just relax with the good view of the water.

Museum of Evolution of Life

: At this museum you can see an interesting information and exhibitions of the evolution of life from the former civilizations around the river Indus to today

.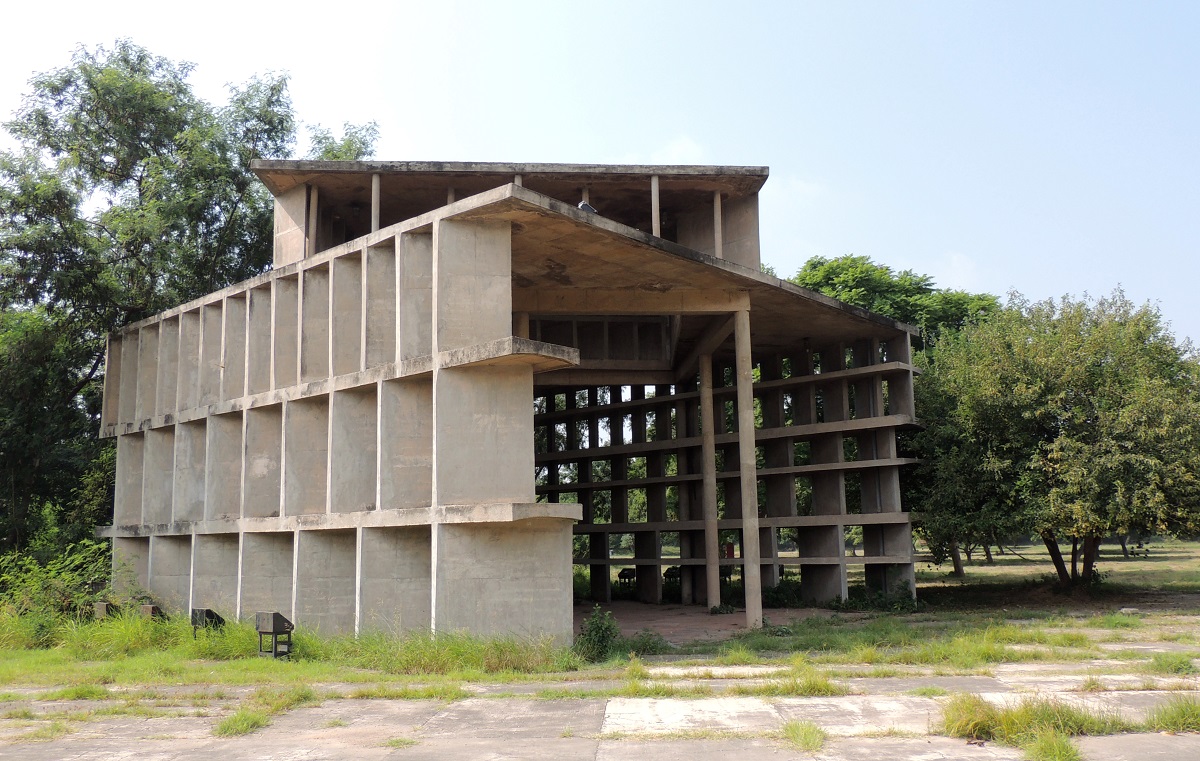 Tower of Shadows

: The Tower of Shadows is a distinctive building of Le Corbusier in the Chandigarh government sector. The building is intended by Le Corbusier as a kind of textbook for architects and architecture students.
Read about city historyHide content

The city's history




The city of Chandigarh is a whole new city, but there is believed to have been human activity in the area around the natural lake of the place for about 8,000 years.

Many rivers and a lush climate provided good conditions for settlements, which did not, however, develop into an urban settlement.

The division of Punjab
In 1947, independent India was created following the British colonial rule, which had lasted since the 19th century. The colony was divided into India and Pakistan and it had an impact on the state of Punjab.

Punjab was divided between India and Pakistan and since the traditional capital of Lahore came to be in Pakistan, a new capital was needed in the Indian part of Punjab. The result was that the Indian government reserved an area for the purpose and it was planned and built to the Chandigarh known today.

The area was found after a committee assessed several different options. It was important that climate, drinking water and logistics be appropriate for a larger city. The whole project was also important as a political symbol of the new India's ability. Thus, the political leader, Jawaharlal Nehru, was himself quite involved in the development of the city.

Chandigarh is founded
The city of Chandigarh was before the founding fields, and here the new city was to be erected. The name Chandigarh comes from the goddess Chandi and garh meaning fort.

The Chandigarh Establishment Committee found an American team of architects and city planners, and they laid out a master plan for Chandigarh's construction. However, they failed to complete the work until it was necessary to find a new one at the head of the major project.

The election fell on French-Swiss Le Corbusier, who came to characterize the city as only a few have characterized a big city before him. Chandigarh became a planned city where many conditions such as housing, jobs, pollution, traffic and shopping were all carefully thought out with a coherent idea behind each part of the city.

Le Corbusier constructed Chandigarh following a pattern of sectors, each measuring 800 × 1,200 meters. Each sector is self-sufficient in the form of homes, schools, kindergartens and so on. Shopping areas in the individual sectors were linked together to form a larger shopping area, and so green belts were also implemented more place in the city. Workplaces were also there, and in Sector 1, the Public Government Administration was placed. Other sectors, for example, became dedicated industries or other, so each sector had special functions. In this way, Le Corbusier and his team were able to limit traffic and, as planned, ensure the highest possible quality of life for the population.

Establishing Haryana
In the state of Punjab, there were several population groups, each with their own language. Administratively, a new state was born when Haryana became independent from Punjab as of. November 1, 1966, and thus stood as in 1947 with a state without capital.

The solution was that Chandigarh as Punjab's capital was made into union territory and capital of both Punjab and Haryana. In so doing, the existing structures consisted and only minor newbuildings were needed to handle two states. One example is that in the Punjab Parliament building, one of the building's original halls was set up for a new parliament for Haryana, while many other facilities seem to be shared between the functions of both states. Above all, Chardigarh also came to be its own capital.

Chandigarh today
From the beginning, Chandigarh was planned to be built in two phases, the first of which would be able to house 150,000 people and the second 350,000. Over time, however, even more people moved to the city, which among other things saw a great growth in administrative jobs with the political division in 1966.

Since then, Chandigarh has been expanded at several tempi, starting with the northeastern center to the southwest. This has largely been done with respect to Chandigarh's urban plan with rectangular sectors and thus with Le Corbusier's thoughts in mind. Some older settlements have been built around the southwest, while the original areas from Chandigarh's first decades are largely intact environments from Le Corbusier's time.
Skjul indhold her
Find cheap flights and hotels