Kuala Lumpur is the epitome of the rapid development that Southeast Asian economies have undergone since the end of World War II. More than 2 million inhabitants live here, and the city is a great blend of colonial-style architecture, traditional Malaysian buildings and modern skyscrapers. 
Modern and with plenty of options is one of the first things to notice when arriving in the Malaysian capital of Kuala Lumpur. From far away you can see the iconic Petronas Towers, which were the tallest in the world when they were built. There are also many good museums, vibrant business districts, shopping malls and beautiful parks where you can really enjoy the city's mild tropical climate.
While Kuala Lumpur itself is a beautiful blend of colonial building style and modern architecture, you can go to the newly constructed government city of Putrajaya, which is close to the capital. Here, the country has built a number of fantastic buildings that are beautifully based on the country's culture and traditions.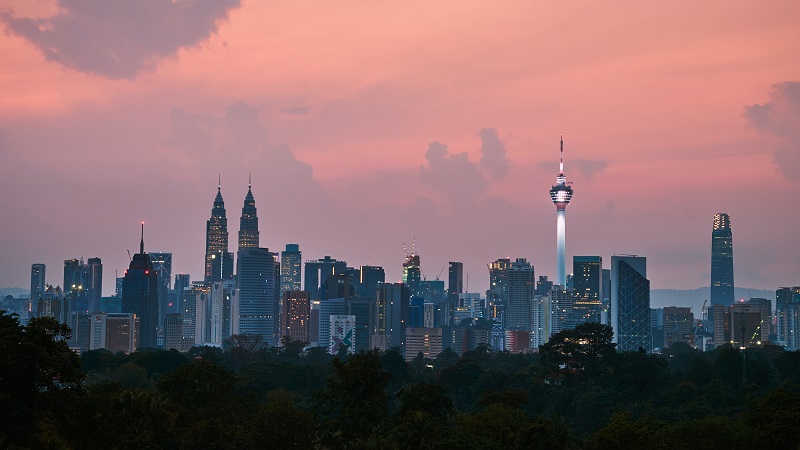 Kuala Lumpur Tower:

The mighty Kuala Lumpur Tower is 421 meters/1,381 feet high, making it one of the tallest tower structures in the world.

Of course, the decks in the tower offer excellent views of the Malaysian capital.

St.

Mary's Cathedral:

This church

is one of the early British colonial buildings in Kuala Lumpur.

It was built in 1887 and renovated several times throughout the 20th century.

The style is typically English Gothic architecture.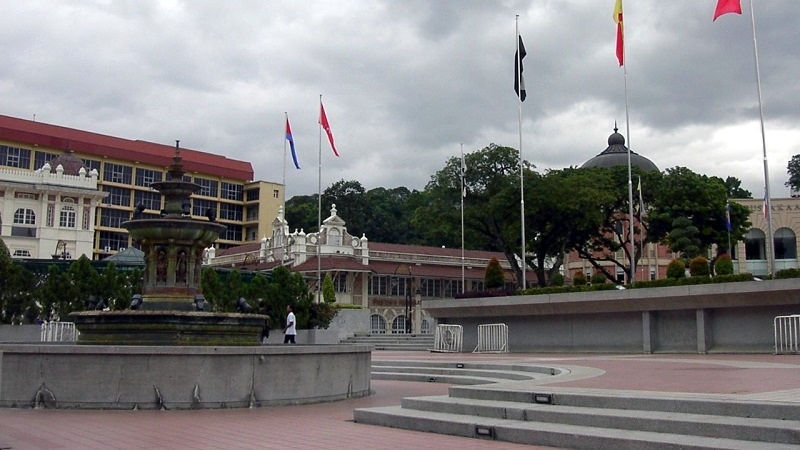 Merdeka Square:

The centrally located Merdeka Square is important, being the scene of the proclamation of independent Malaysia in 1957. The Malaysian flag was raised here for the first time, which happened at 12.01 on 31 August 1957. The square was laid out in 1884, and there are beautiful buildings around the large central lawn.

Central Market:

The

Central Market was built in 1936 in Art Deco style as Kuala Lumpur's major food market.

Today there are a number of different shops and restaurants in the old market.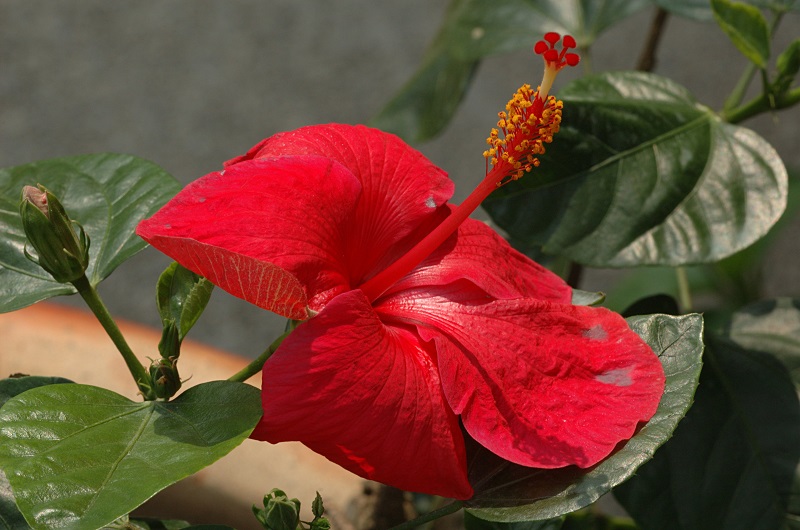 Perdana Botanical Gardens

: This is a large and lovely oasis in the city, whose history dates back to 1888. You can enjoy various gardens, orchids, hibiscus, butterflies and much more.
[expand title="Read about city history" id="historie2" swaptitle="Hide content"]
Despite its size and status as Malaysia's capital, Kuala Lumpur is a very young city. Prior to 1857, there were no settlements on the site where the Klang and Gombak rivers run together, but precisely in 1857 was the time when 87 Chinese miners were searching for tin deposits in the area.

During the implementation of the strong industrialization in the mid-1800s, tin was in great demand, including in the United States and the United Kingdom. There was pewter in the vicinity of Kuala Lumpur, and the site of the rivers was the ideal gathering place for the vast jungle area. The place was called "the muddy confluence" - Kuala Lumpur in Malay.

Migrants flocked to the site as the finds of tin, and after a few years, there were settlements in several places - chiefly at the confluence of the rivers and at Ampang, which today is a suburb of the capital. In 1868, administrative structures were introduced into settlements, including local clans elected Yap ah Loy to head the Chinese community. Yap ah Loy was thus the first mayor of the city, and with him the founding of Kuala Lumpur was marked as an actual city.

The rapid development of the city from mining communities to an actual city created chaotic conditions along the way. The site was ravaged by malaria and many of the miners died of the disease. The rapid wealth and the still fragile administrative structures created widespread lawlessness, which was increased by the many travelers who saw opportunities to obtain part of the wealth. 

On top of Kuala Lumpur's own problems, the Malaysian civil war broke out. Local Sultans fought each other. It was a battle for the throne in Perak north of Kuala Lumpur, which belonged to the state of Selangor. Selangor was involved and the entire Kuala Lumpur area was burned.

The merchants of the Malaya state formation Straits Settlements were concerned about the impact of the civil war on the area's and thus their own positive economic development. They asked Britain to intervene and secure a peace in the area. Britain had great financial interests in tin production and they sent Governor Andrew Clarke to negotiate a peaceful solution to the conflict.

Clarke completed the Pangkor peace agreement in 1874. The civil war was over, and a new sultan joined the throne in Perak. In addition to this, a British presence was introduced to consult and approve all actions that were not specific to the religion and traditions of the Malay.

In 1880, Kuala Lumpur became the capital instead of Klang, and then the city's development progressed rapidly. Britain's Frank Swettenham also chose the city as its administrative center. Swettenham initiated the construction of a number of brick buildings - after another fire in 1881. The city was better protected from fire, and at the same time the health of its inhabitants improved.

In 1896 Swettenham united four of the area sultanates to the United Malaysian States. Kuala Lumpur was centrally located and the city was chosen as the capital. Kuala Lumpur was administered by the British in the colonial style. The Sultan Abdul Samad building was the political center. The leisure was used to play cricket at Padang or for relaxation in the Selangor Club. In the Selangor Club there was access for whites only, and the place became the symbol of British imperialism.

During World War II, the English were overcome and Kuala Lumpur was conquered by Japan. After the war, Kuala Lumpur grew through a very extensive development program, in which a number of new suburbs were built from 1948.

The desire for emancipation from the English grew steadily, and a communist-led resistance movement gained ever greater power. In front of tens of thousands of people, the English flag, Union Jack, was taken down for the last time in front of the Selangor Club at midnight on August 30, 1957. Kuala Lumpur was then the capital of the independent Federation of Malaya - from 1963 in present-day Malaysia.

After independence, civil unrest increased between Kuala Lumpur's various population groups. It culminated in 1969 with the introduction of a state of emergency that lasted two years. Economic development and the desire for cooperation from the population groups brought calm, and in 1974 Kuala Lumpur was declared a federal area.

New buildings shot up, including the world's tallest buildings Petronas Towers, and the city's population almost exploded to the current 2 million. The expansion has continued in recent years. In 1998, Kuala Lumpur hosted the Commonwealth Games. In 1999, the federal administration was relocated to the newly created area of ​​Putrajaya south of Kuala Lumpur.
Skjul indhold her[/expand]
Find cheap flights and hotels