Montreal is Canada's second largest city, and it is one of the French-speaking world's largest cities. Montreal is also famous for design and architecture that goes far back in the city's history. Visitors can enjoy preserved buildings dating back to the 17th century and many landmarks from the following centuries.
The Old Town offers many activities and beautiful sights. The Notre-Dame Basilica and the large Bonsecours market are two of the buildings you should definitely see, and you can also take a stroll along Rue Saint Jacques to see some 19th century headquarters for Canada's major banks.
Newer buildings include, for example, the Catholic Oratoire Saint-Joseph du Mont-Royal, the university's primary campus in Art Deco and the distinctive Habitat 67, which was constructed as a model for a newly designed residential complex for the 1967 World Exhibition in the city.
There are also ample opportunities for recreation in the city. The Mont Royal hill at the city center reaches a height of 234 meters/768 feet at the highest of it's three peaks. You can also take a boat trip on the St Lawrence River and enjoy a trip to the islands of Île Sainte-Hélène and Île Notre-Dame.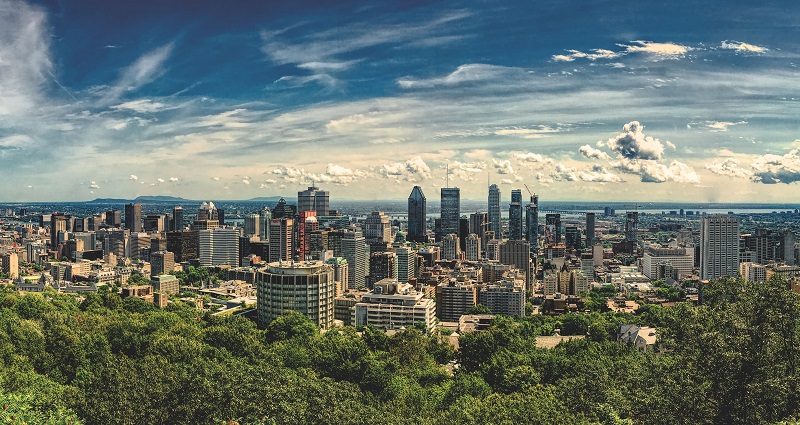 Mount Royal Park/Parc du Mont-Royal:

Mount Mont-Royal is located in the very center of Montreal, and with its 234 meters/768 feet to the top there is a beautiful view, not least from the Chalet du Mont-Royal, where you have an unforgettable view to the city center and St.

Lawrence River.

McCord Museum of Canadian History/Musée McCord d'histoire Canadienne:

This historical museum is one of Canada's foremost.

Here are countless items from both Quebec and the rest of Canada, including

the country's premier collection of textiles and apparel.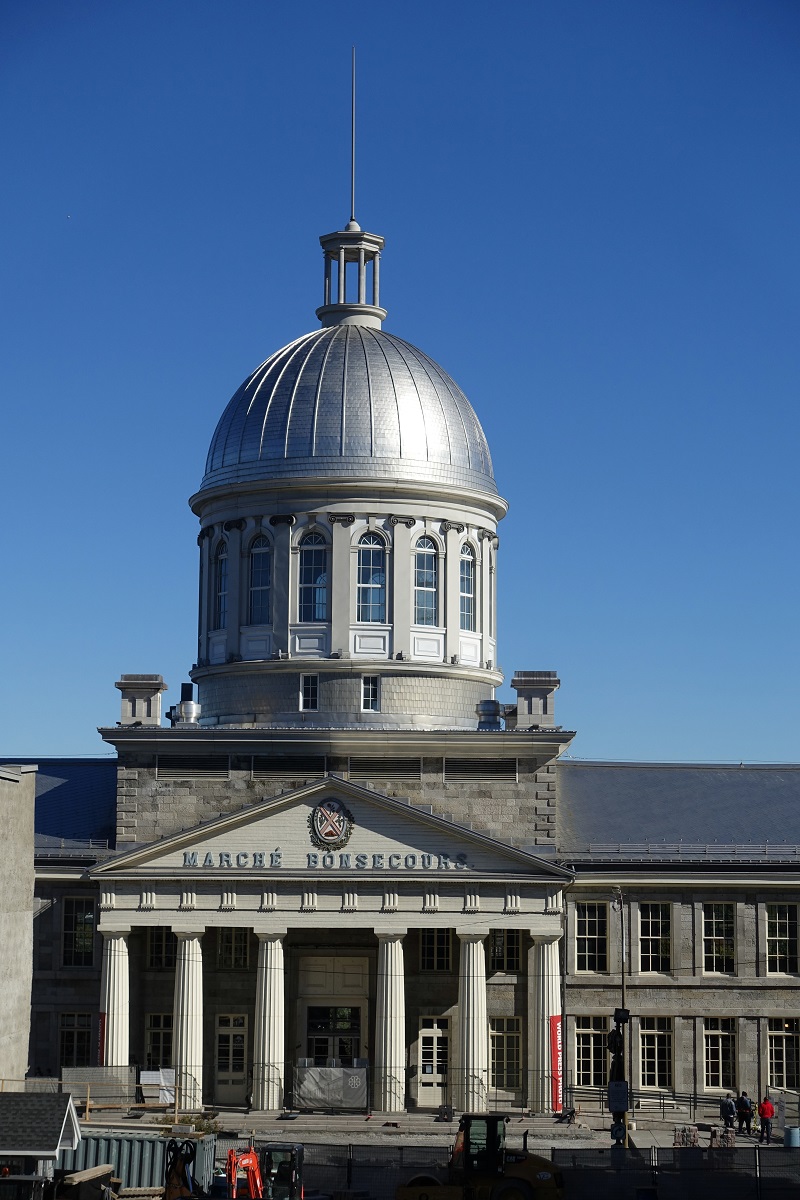 Bonsecours Market/Marché Bonsecours:

This impressive market building was built 1844-1847 as the city's agricultural market. The large building is today a beautiful place with shops, restaurants and halls for various events

Montreal Tower & Olympic Park/Tour de Montréal & Parc Olympique:

Montreal's Olympic Park with one of the city's landmarks, the complex's tower, was constructed for the Olympic Games in 1976. The architect of the tower design was Frenchman Roger Taillibert.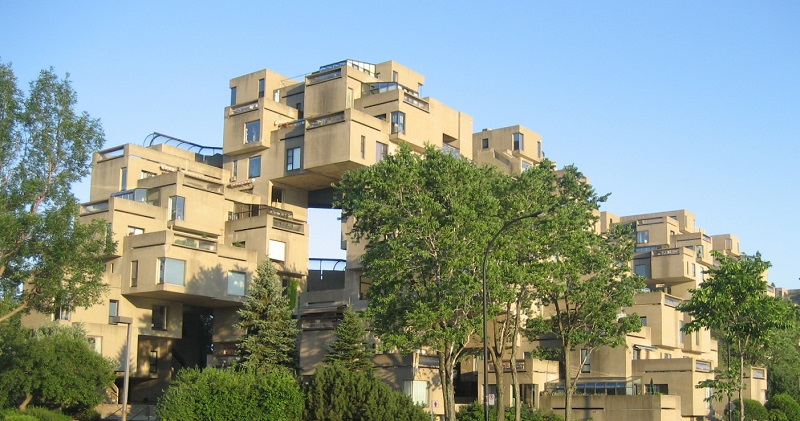 Habitat 67:

The Cité-du-Havre area has been created by landfills due to the desire to protect Montreal's harbor from not least ice

.

It was then developed with

the unique construction, Habitat 67, for the 1967 World Exhibition.
[expand title="Read about city history" id="historie2" swaptitle="Hide content"]
For several thousand years there have been settlements in the Montreal area. The Native American tribes Algonquin, Huron and Iroquois were represented here. 

The first Europeans to come to Canada were Scandinavian Vikings - and the first to come to present-day Montreal is Jacques Cartier. He arrived in the Native American village of Hochelega in 1535. However, the first visit did not result in a permanent French settlement.

In the early 1600s, Samuel de Champlain decided to establish a trading station at Port Royal on Montréal Island. The trade was mainly with the many furs of the area.

A few years later, in 1639, the first real European settlement was founded. Jérôme le Royer settled, and in 1642 the missionaries Paul Chomedey de Maisonneuve and Jeanne Mance accompanied the establishment of the mission of Marie Marie.

Ville Marie quickly became the center of fur trade, for the Catholic Church and for the spread of the French colony of New France. However, the European settlement did not happen peacefully. The Iroquois Indians carried out continuous attacks against the French until a peace treaty was concluded in 1701.

The development of the city was strong in the first half of the 18th century, and the English interest in French territory grew steadily over the years. After the attack and siege, Pierre de Cavagnal, the Marquis of Vaudreuil, surrendered the city to the English troops under the leadership of Jeffrey Amherst. That action ended the formal French rule over Montreal, which the city was eventually known as. Three years later, France had to surrender all of New France to England.

The English development of Montréal was initially hampered by a major fire in 1765. Around a quarter of the city burned down. A rebuilding took place and the city's flourishing really took off with a marked English immigration.

It was also during this time that the fur trade grew to new heights with economic benefit to the whole city as a result. The local North West Company was created for the occasion and it competed against the otherwise dominant Canadian Hudson's Bay Company.

The continued development of Montreal as a regional center was reinforced in the early 1800s. The original French plan for the construction of canals as a transport route from Inner Canada to Montreal was implemented, and in 1825 the significant Canal du Lachine was completed. The canal enabled faster and larger shipments directly to the Port of Montreal, where goods could be shipped to ships crossing the Atlantic.

Montreal gained the status of a major city in 1832, and during the period 1844-1849 the city was the capital of the United Canadian province. It brought more Englishmen to the town, which was eventually bilingual. The English founded McGill University, and wealthy families began the expansion of the area around Mont Royal.

In the mid-1800s, 60,000 people lived in Montreal, and it was the largest city in English North America. The city was also the absolute economic and cultural center. Rue Saint Jacques became the English answer to US Wall Street, and the major Canadian railroad companies were established in the city.

In 1883 and again in 1918, Montreal was merged with surrounding urban areas, which in turn made the city's clear majority French, which through the 1900s became more dominant in the guided politics. 

After a crisis following the stock market crash in 1929, and the subsequent North American depression, some development started in the mid-1930s. Skyscrapers were erected and many newcomers joined. By 1950, the population had grown to over a million, and the city continued to grow rapidly. Plans were made for the establishment of a metro, the underground city and new port and sailing facilities.

Within ten years, Montreal was the frame of considerable media interest. In 1967, the city hosted the World Exhibition, and in 1976 the Olympic Games were held here.

The last decades of the 1900s were a tremendous period of growth for Montreal's high-tech industry. The telecommunications and pharmaceutical industries are just a few examples of the industry that has helped form the foundation of today's modern Montreal.

The positive development of French culture and French as a used language in Quebec in recent decades has led to some relocation of English-speaking Canadians to, among other things. Toronto, and today French culture is also the dominant culture in the city.
Skjul indhold her[/expand]
Find cheap flights and hotels