Belfast is located on the river Lagan and is the largest city and capital of Northern Ireland. It is a city with many sights that come from the city's historic role as an important British port and industrial city.
One of the famous industries in the city was the shipyard Harland and Wolff, which built the Titanic and the sister ships to the White Star Line. The Titanic sank on its maiden voyage, and the ship's brief history is depicted at the impressive museum, the Titanic Belfast.
There are many landmarks in Belfast. The Parliament Stormont and Belfast's Grand City Hall are two of the most famous, but also remember to see places like the Albert Memorial Clock, Belfast Castle and the Anglican St Anne's Cathedral.
In the vicinity of the Northern Ireland metropolitan area there are several beautiful excursion destinations. Giant's Causeway with about 40,000 hexagonal basalt columns is located on the north coast, where you can also cross the sea along the slender Carrick-A-Rede Bridge and see the dramatic ruin of Dunluce Castle.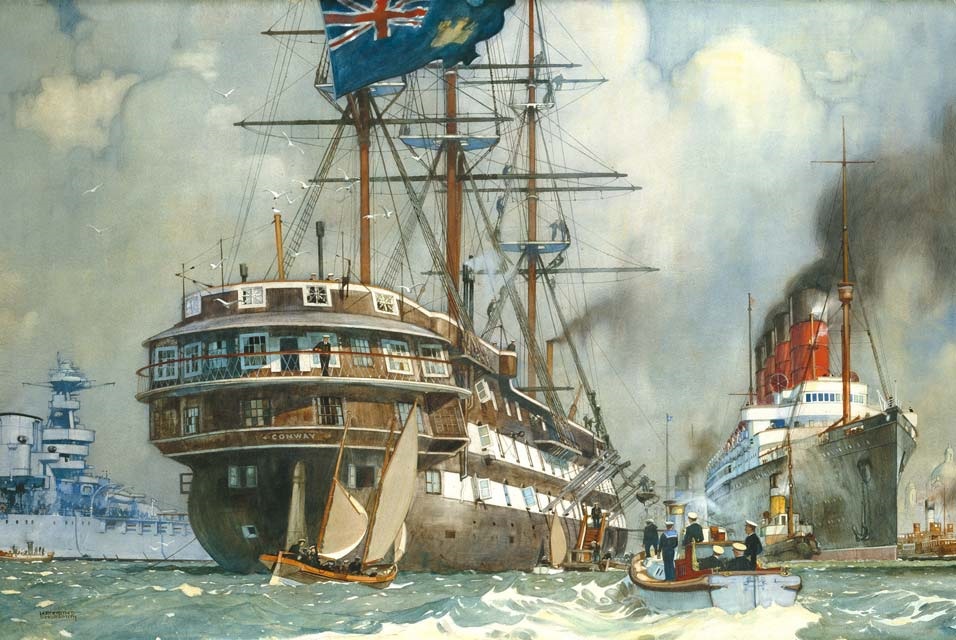 Ulster Museum: This is a museum that is part of the Northern Ireland National Museum. You can see fine exhibitions within i.a. art, archeology and ethnography, all of which help to describe the history and culture of Northern Ireland.
Grand Opera House: The Grand Opera House is a beautiful theater building designed by architect Frank Matcham. The theater opened in 1895 in a beautiful setting with oriental-inspired decor.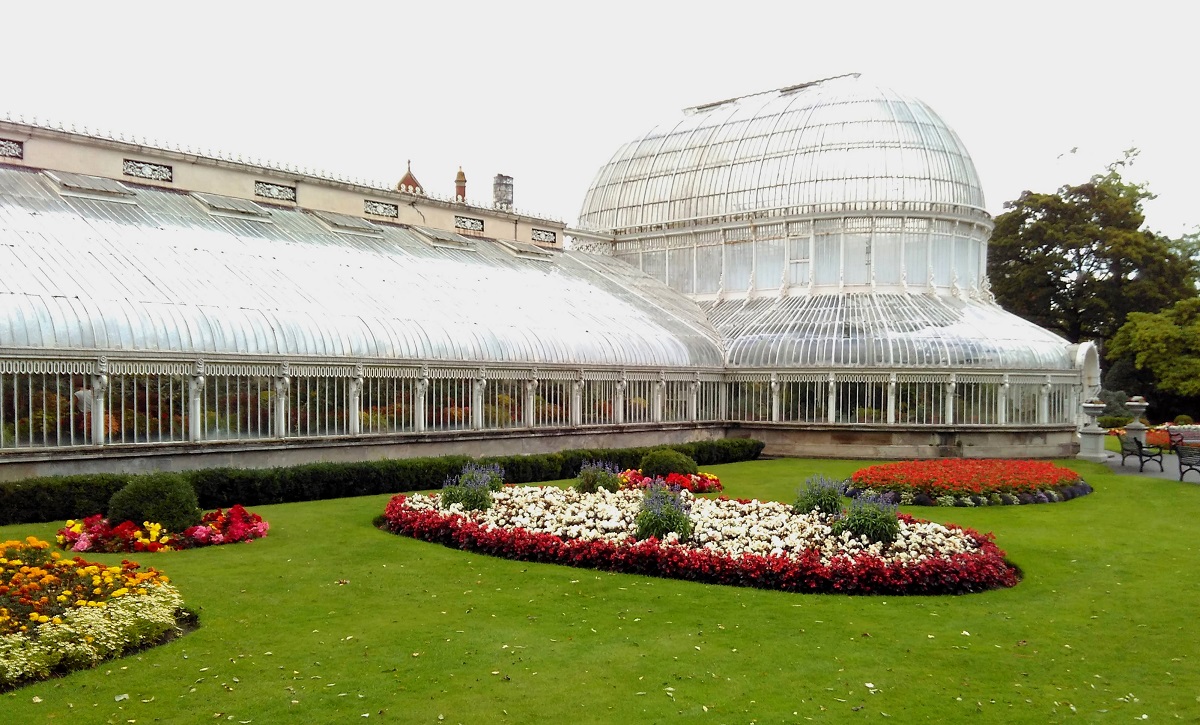 The Botanic Gardens: Belfast's beautiful botanical garden opened as a private garden in 1828 and there was only public access on Sundays until 1895. In the garden you can see the large palm house from 1840 and many beautiful plants.
Crumlin Road Gaol: This former prison, also known simply as The Crum, was in use from its opening in 1846 to 1996. Thereafter, it lay desolate for a few years before being restored and converted into a museum, concert venue and conference center.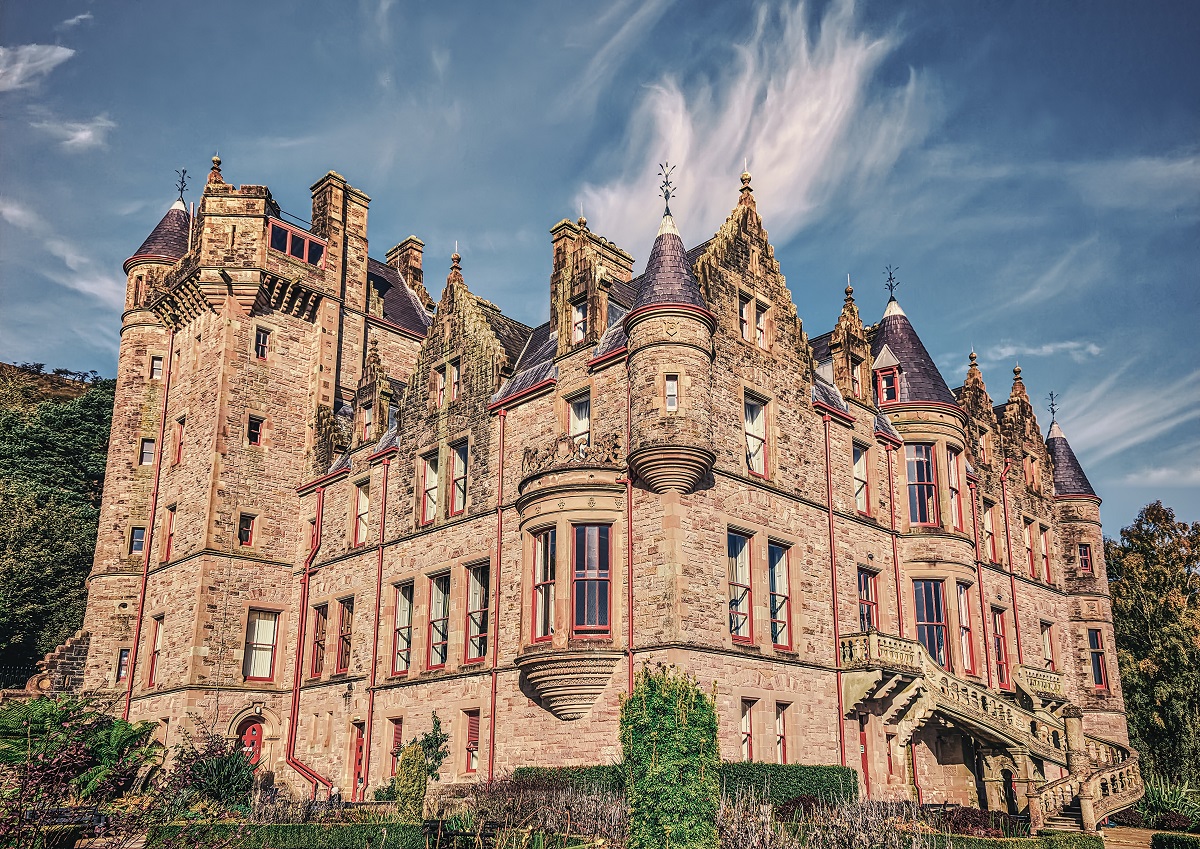 Belfast Castle: For centuries, Belfast Castle was the residence of the Chichester family. The original 12th-century city castle burned down in 1708, and the present one was built as a successor from 1811. Since 1934, Belfast Castle has belonged to the city of Belfast.
St. George's Market: This is a covered market in a fine market hall from the Victorian era. It was the city government of Belfast that built the market in the 1890s and it is still in use as a market with many stalls and shops.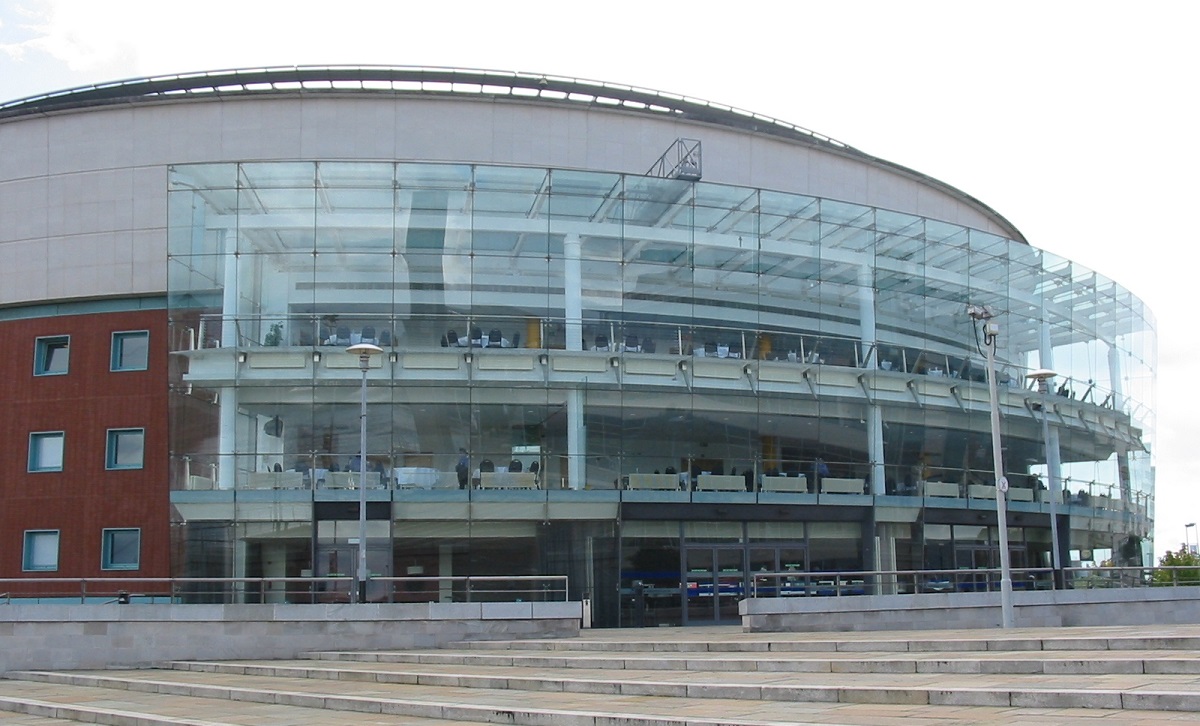 Waterfront Hall: Waterfront Hall is a large conference and event venue that hosts some of Belfast's major events. The building was constructed in the years 1995-1997.
Find cheap flights and hotels