Innsbruck is the capital of Tyrol and at the same time the fifth largest city in Austria. The town is wonderfully situated in the Inn River Valley with over 2,000 meters/6,500 feet high mountains rising to both the north and south. The nature and the city's lovely atmosphere make it a good holiday destination both summer and winter.
The city center with pleasant streets is of course a must when in Innsbruck. This is where you will find the city's most famous sight, the Golden Roof, which is a beautiful house from the year 1500. The city's cathedral and the Kaiserliche Hofburg residence are other major sights.
Innsbruck's location along the River Inn is beautiful, and you can enjoy some good walks in the city parks and not least in the mountains, which almost start in the middle of the city. To the north are the mountains in Nordkette, and it is easy to get to the heights with the Hungerburgbahn and the cable car to the top station Hafelekar.
The region around Innsbruck is characterized by mountains and a nice ski terrain in winter. In summer, the green surroundings with villages, hiking trails and lakes are of course also worth a trip. It is also not far to other city experiences, which are easily reached in Austria, Italy and Germany.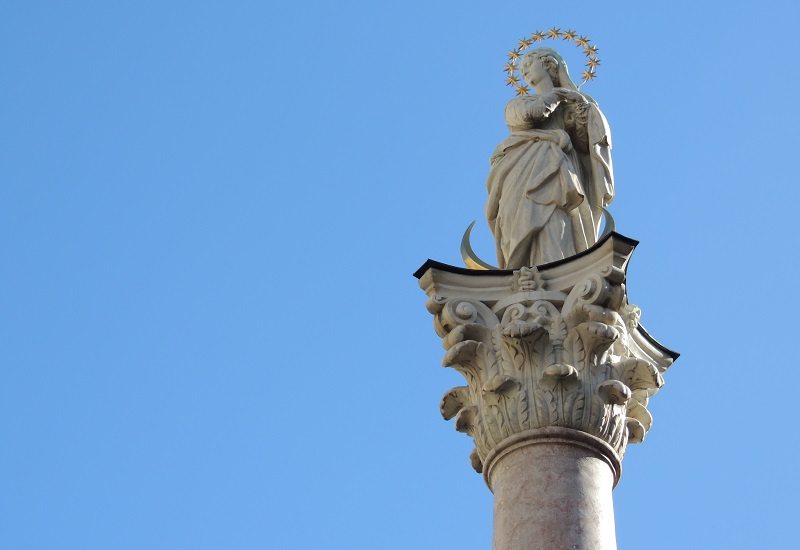 St. Anne's Column/Annasäule: Annasäule is a monument in the street Maria-Theresien-Straße. The column is from 1704, when it was unveiled to celebrate the expulsion of the last Bavarian troops from Tyrol the year before. It happened on St Anne's Day, hence the name of the column.
The Old Town Hall/Altes Rathaus: Innsbruck's Old Town Hall on Herzog-Friedrich-Straße was a townhouse purchased by the city council in 1358 and furnished for the Innsbruck administration. In the middle of the 15th century, the house next door was bought, and at the same time the town hall tower was built. Altes Rathaus was the town hall until 1897.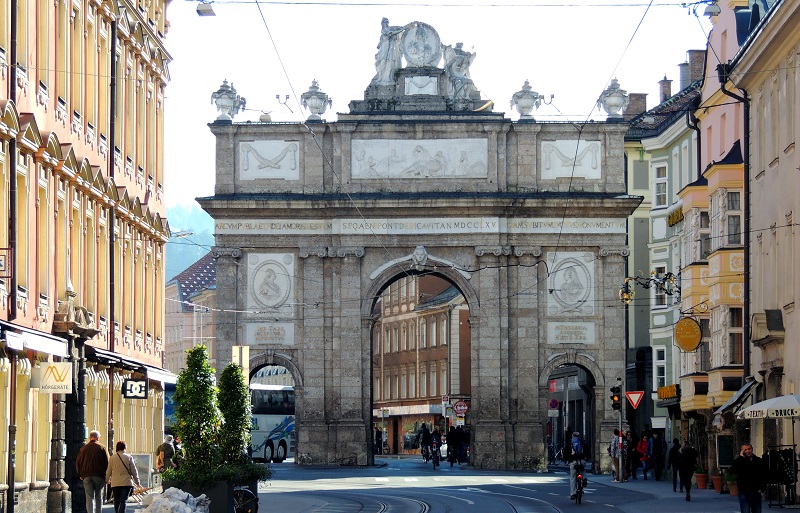 The Triumphal Arch/Triumphpforte: Innsbruck's triumphal arch was erected in 1765 on the occasion of the wedding between Archduke Leopold and the Spanish princess, Maria Luisa. There are various symbols on the arch; eg from the Habsburg monarchy.
The New Town Hall/Neues Rathaus: Since 1897, Innsbruck's town hall has been housed in a building that originally served as a hotel. In 2002, a major expansion in modern design opened, which i.a. includes shops in the arcade RathausGalerien.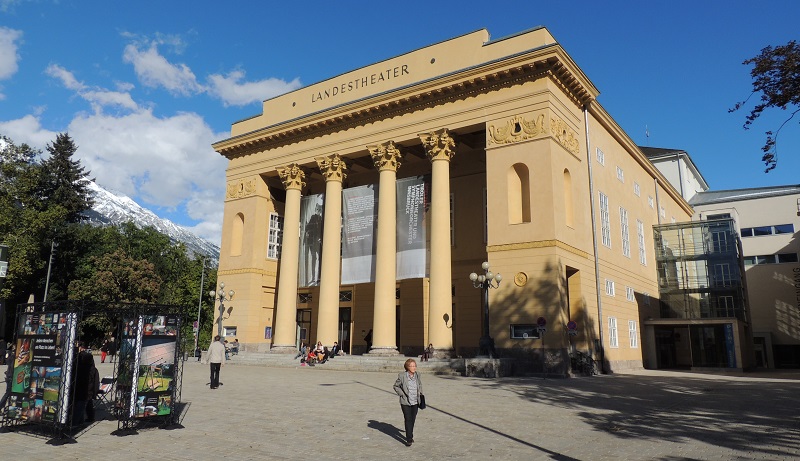 Tyrolean State Theater Innsbruck/Tiroler Landestheater Innsbruck: This is Tyrol's State Theater, and the beautiful building has been the scene of countless performances and productions since opening in 1846. However, there has been a theater in the city since 1629, and thereby the tradition goes further back than that current theater.
Find cheap flights and hotels